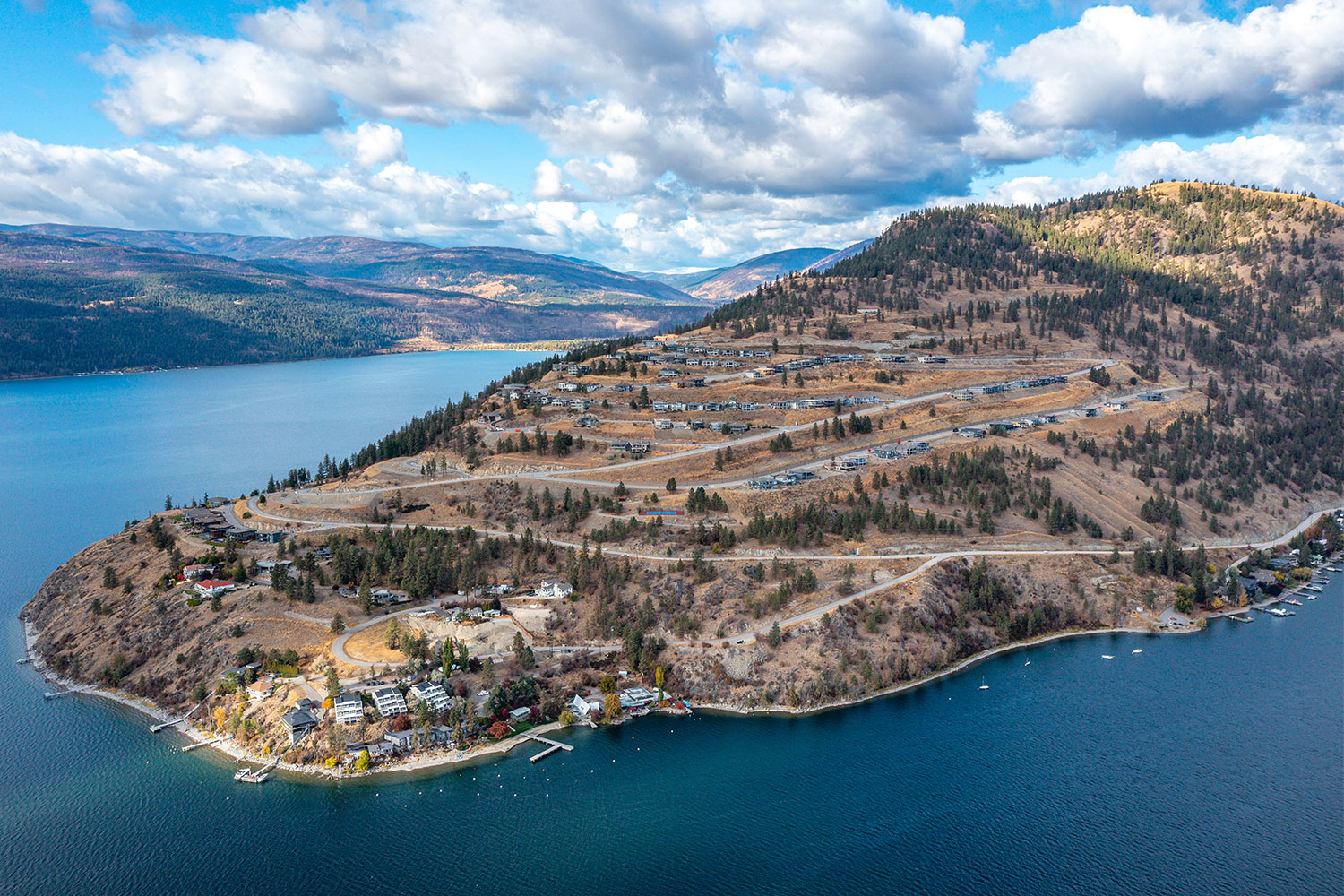 If you are considering building a home in Vernon, B.C., and you don't know where to begin, Everton Ridge Homes has a few suggestions. Here are five things you should consider when building a home in Vernon.
Location, Location, Location
Naturally, location is a key consideration in building a home. In Vernon, you will find a centralized hub of shopping, dining, and entertainment and a variety of different features in each direction.
Avid skiers may enjoy living close to Silver Star Mountain Resort, while homebodies looking for an epic view may prefer to live closer to Okanagan Lake or Kalamalka Lake.
The community of Turtle Mountain is central to just about everything in Vernon. Sunscapes on Middleton Mountain or Morningview on Middleton may be right for you if you prefer a more active lifestyle in a very family-friendly neighbourhood. And if you want to spend your days enjoying spectacular views of Okanagan Lake, we'd recommend life at Adventure Bay or Seasons in the Okanagan.
Choosing where to build your home in Vernon is the first step in creating a beautiful life in this wonderful city. If you need a bit more help deciding where you should end up, you can learn more about the communities that Everton Ridge Homes builds at here.
Your Everyday Views
What do you want to see when you wake up each morning? Is it the sun glistening on Okanagan Lake? If so, Adventure Bay or Seasons in the Okanagan may be the perfect spot for your new home. If you prefer the stunning vistas of the Coldstream Valley, Sunscapes on Middleton Mountain or Morningview on Middleton will suit you best. Or perhaps views of the bustling city below are more your style. If that's the case, Turtle Mountain is your neighbourhood.
Perched in theatre style, Everton Ridge Homes are built to take advantage of the spectacular views from each of these special communities. A beautiful home set above a beautiful backdrop makes for a beautiful life.
Level Entry vs. Upper Living
Once you know where your next home will be, it's time to decide whether you'd prefer level entry or upper living. Which floorplan makes the most sense for you and your lifestyle?
Picture yourself walking in the front door after your work day or an Okanagan adventure. Do you walk directly into your main living space, or do you drop your gear and climb the stairs to the open concept area? Choosing the right floor plan for your family is an important consideration when building a home in Vernon.
To Suite or Not To Suite?
Another consideration when it comes to floorplans is deciding if it would be beneficial for you to have a secondary suite in your home. Income helpers have become very popular in a hot Okanagan real estate market. You may choose to keep your entire home all to yourself or include the option of renting out a suite upon your move-in date or in the future.
Choosing The Right Builder
One of the most important considerations in building a home in Vernon is choosing the right builder for you. Everton Ridge Homes is a local builder with a team that lives, works, and plays in Vernon. We work with local trades and suppliers whenever possible and take great pride in helping to grow this community.
Everton Ridge Homes also offers a seamless and proven Customer Journey that includes design consultations, regular communication and updates throughout your build, and unmatched customer service.
The right builder will make the process of building a home in Vernon smooth and exciting, so this is an important decision to consider.
These are just a few of the details that you need to think about if you are planning to build a home in Vernon. If you'd like to learn more about Everton Ridge Homes' process, home plans and available lots, please feel free to book an appointment to visit our showhome and meet with our sales team by giving us a call at 778-475-0422 or emailing sales@evertonridge.ca.
By Everton Ridge Homes | 11-18-2022